Glisodin reaches firmly and works
Substances similar to "SOD" have a possibility to be decomposed by gastric acid if it was taken as food.
After it reaches to stomach, it is absorbed inside the body and combines with active oxygen as "SOD enzyme" does. It can prevent active oxygen from destroying cells inside the body. However, this action happens only once when it combines with active oxygen and is not continuous.
GliSODin® is a collective term of a combination of melon SOD and wheat gliadin.
The wheat gliadin is hard to be digested and protects melon SOD until it is absorbed inside the body. It is taken into gut immunity organ, not into digestive organ because of the difficulty in digestion.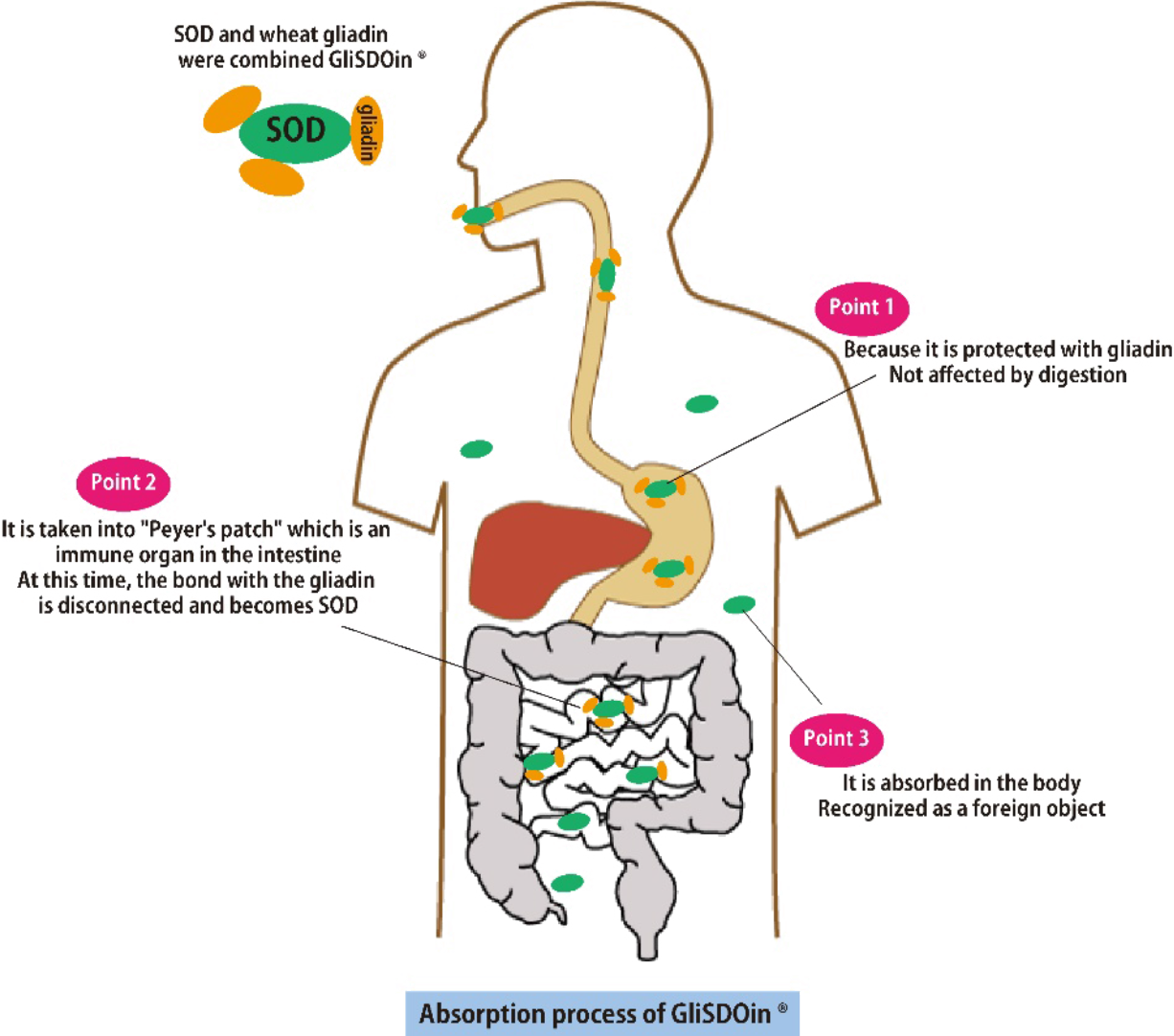 Furthermore, although SOD is harmless, it is recognized as a fierce foreign object. Therefore, it makes the activities of not just SOD but also catalase and glutathione peroxidase increase as a part of biological defense response. By taking GliSODin®, antioxidant enzyme activity is increased or induced. Continuous elimination of active oxygen is done and it leads to a great effect.